About the Creator of BenefitsAll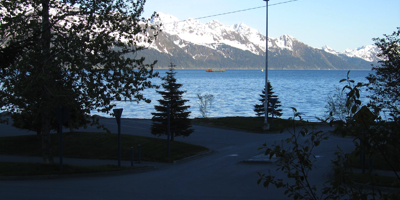 Denise Perkins, CEBS. Denise has over 15 years of experience working in employee benefits management in the private and non-private business sectors. During her career, she worked as a Personnel and Risk Manager for municipal government, a Human Resources Retirement Plan Administrator for a private school with a multi-billion dollar endowment, and as a Senior Benefits Administrator/Benefits Manager for several private sector organizations. This experience has allowed her to work with benefit plans uniquely designed for private sector, nonprofit, and government employees. Denise holds the Certified Employee Benefits Specialist (CEBS) designation. Co-sponsored by the International Foundation of Employee Benefit Plans and the Wharton School of the University of Pennsylvania, the CEBS designation is one of the most respected professional credentials in the employee benefits field. She has a Master's and Bachelor's degree from Penn State University.

Denise created the BenefitsAll website in 2011 to expand understanding of employer-provided health benefits by changing the current benefits communication model from technical and lengthy to common and concise. →

About BenefitsAll
Many employee benefits professionals will tell you that much of their time is spent repeating the same answers to the same questions day after day. Employees will tell you that there is nothing they like less than discussing health insurance and retirement savings plans. Employees need and want their employer-provided benefits. Employers need and want to attract and retain the best employees. So how do you decrease the time benefit professionals spend answering questions, while giving employees the benefits information they need?

Well, as an employee benefits professional with more than 15 years of experience, I have learned not to overload employees with too much information at one time. Health insurance and retirement savings plan information is complex. It needs to be changed into short, relevant and action oriented communication. That is what BenefitsAll is all about.

---

For help creating jargon-free and concise employee benefit information, please
Contact Me
.
Denise created the BenefitsAll Blog in January 2014 to inform HR and employee benefit professionals about past, current and future challenges of the employee benefits field. The primary goals of BenefitsAll Blog is to urge benefit pros to increase their skill level, question the status quo in benefit design and communication, and provide real value to the employees they serve.


Why Me
? I love the employee benefits field. It suits my personality to a "T"! It is a profession with just the right balance of technical and non-technical work to master. But if I had to choose one thing about my experiences working as an employee benefit professional that spurred me to create the BenefitsAll website and blog, it is my desire to right a few wrongs that even I commit from time to time. The number one thing we employee benefit professionals get wrong, especially early in our career, is not communicating simply. Some of us, including me, have won praise and awards for our individual communication pieces, but that praise comes from fellow benefit professionals. Until we can win praise from the workers we support, we are still failing at providing helpful health insurance and retirement plan information.

---

It is my mission to break the cycle of producing useless employee benefit communications that most workers do not understand. If jargon-free, concise employee benefit information is what you want for your workers, contact me for help producing content created just for them. And if you enjoy tracking employee benefit news and related public policy news, check out my
blog
! -
Denise