August 18, 2015,
This week health care policy watchers are focusing their attention on the Affordable Care Act (aka Obamacare) alternatives put forth by Senator Marco Rubio and Wisconsin Governor Scott Walker. I can't say that I was eager to read another Republican health care reform proposal. But as someone who makes a point of reading all publicly available health care reform proposals, I took the time to read them. And although short in length, reading them was exhausting.

All the major conservative health care reform boxes are checked…

I didn't see anything in the Rubio and Walker proposals that I haven't seen in other conservative health care reform proposals. Tax credits. Check. HSAs. Check. Employer tax-preference reform. Check. Medicaid block grants (state-controlled). Check. Allowance of bare bones medical plans. Check. State high-risk pools. Check. Interstate insurance plans. Check. Return to the pre-Obamacare status quo. Check.

Bottom line with these two proposals is that they contain very little detail but are clearly making the point that they are okay with the pre-Obamacare health care environment of crappy health plans but want major changes in health insurance plan tax treatment.

But as these two proposals are being dissected, another health care reform conversation is taking place among Republican presidential candidates that is more interesting and worrisome. At least three candidates have discussed raising the Medicare eligibility age beyond age 65 and/or privatizing the program. Republican presidential candidates Jeb Bush, Chris Christie and Marco Rubio have all proposed these types of changes to Medicare. But to be fair many Republican lawmakers in the House and Senate support these types of changes to Medicare and it was on the table when the Democrats drafted Obamacare. Continue Reading...
July 27, 2015,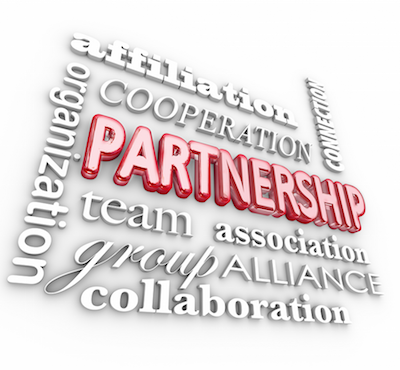 Last week I wrote a LinkedIn post urging employers to collaborate with insurers and other businesses and use their collective clout to hold the line on over the top hospital and other medical care costs. Little did I know at the time that employers were actually collaborating with insurers and others on a health insurance plan issue. Unfortunately, the issue that they see as most worth collaborating on involves maintaining the status quo. Specifically, employers are working with unions, big pharma, large health insurance companies, benefit association groups and others to repeal the Affordable Care Act's (aka Obamacare) "Cadillac tax."

Earlier this month 17 organizations including Cigna Corporation, Pfizer Inc., Laborers International Union of N.A., BCBS Association, American Benefits Council, and Independent Insurance Agents and Brokers of America registered as the lobbying group, Alliance to Fight the Forty. The "forty" these groups are fighting is the 40% excise tax, included in the Affordable Care Act, on benefit plans worth more than $10,200 for individuals and $27,500 for families. The tax is effective starting January 1, 2018, and indexed to inflation thereafter.

The tax affects an extremely small percentage of health plans and individuals (in the future, not in 2018). Benefits up to the threshold amount are not subject to the tax, so participants in these plans only pay the tax for amounts above the $10,200 and $27,500 limits. In addition to generating revenue to increase access to health insurance to individuals without coverage, a goal of the tax is to discourage offering extremely generous health benefits with low employee premiums and cost sharing.

Wrong Side Of History

It is easy to understand why unions, brokers, insurers and large employers want to repeal the Cadillac tax. The tax is a potential major disruption to the generous benefits their constituents currently receive. Unions in particular have a long history of thwarting meaningful national health care reform because of their focus on their members to the exclusion of everyone else. Continue Reading...
June 02, 2015,
There are powerful social and economic movements going on in America today. Some of the more known movements include Black Lives Matter, Occupy Wall Street and The Tea Party.


Black Lives Matter

is a protest and advocacy movement founded in 2012 to address the dehumanization of black people.

Occupy Wall Street

is a protest and advocacy movement started in 2011 to address social and economic inequality.

The Tea Party

is a political movement established in 2004 promoting a fiscally responsible and limited government.
These are three very different movements with different objectives, but what they all have in common is their mission to bring national and even international awareness and change to issues impacting the nation. One has had more success than the others because of its continuous mainstream media coverage and impact on political elections. But the other two are finding that the issues they champion are resulting in proposed legislative and corporate changes. For example, cities, states, federal contractors and private companies are creating laws and policies to increase the minimum wage for workers. Also, the criminal justice system is receiving greater scrutiny in light of its many failures in black communities.

The individuals these movements represent want to change the status quo. And what they are finding out is that it is not easy. The Occupy Wall Street protestors know well how harsh the opposition can be. Politicians and many in the mainstream media often treat them with disdain. The Black Lives Matter protestors have to constantly defend their existence to critics and supporters. Even the Tea Party, the most organized and well funded of the three modern social movements has its haters among the elite.

As these movements struggle to develop their platform, their powerful critics, including many in the media and elected politicians, label them subversives and their leaders, hustlers. They say they are unorganized, naive and unable to articulate their purpose. As was the case for all new social, economic and political movements in the U.S., the odds are against them. Much as it has been for those looking to reform the American health care system.
Continue Reading...