May 06, 2014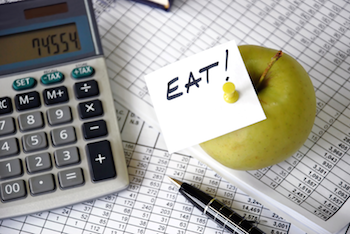 I was a champion of workplace wellness programs long before they went mainstream. It was a time when getting management approval to purchase a $.50 per employee monthly healthy eating newsletter was an uphill battle. It was a time when CFOs and CEOs routinely dismissed workplace wellness programs as financially unproven. (If I recall correctly the terminology used was that there was no data to support the programs return on investment (ROI)). And it was a time when health insurance companies did not offer their own or any other workplace wellness program. A time before employer health plan privacy (HIPAA) and genetic discrimination (GINA) laws. A time when meeting individual wellness goals was not linked to health insurance premiums.

It was also a time when employees looked upon workplace wellness initiatives favorably. They enjoyed the colorful wellness newsletters placed in their payroll envelopes. They valued the gym membership discounts, no matter how small. They looked forward to the lunch-n-learn and lunchtime Weight Watchers meetings. This was fun stuff and anyone and everyone could participate or not.


Workplace Wellness Becomes a Program


But then things started to change. Employers upped the ante. HR department heads finally convinced CEOs that despite the lack of ROI data, a workplace wellness program was the best way to lower health insurance costs for the company.
Continue Reading...
May 06, 2014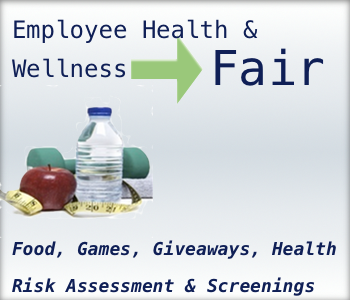 Who doesn't like to attend a good fair? There is always great food, prizes, and a variety of activities to engage in. Unfortunately, this is how too many employee benefits offices approach the annual health and wellness fair. It is an opportunity to put on a good show and entertain employees. This exercise of style versus substance is not always intentional, sometimes it just happens. I should know because it happened to me


Giveways, Food, and Activities


My first experience leading a workplace health and wellness fair was in the late 1990s. With a committee of employee volunteers, we hosted a fall wellness fair that was textbook perfect. Committee members arranged for food, prizes, and facility decorations. Local businesses donated prizes like athletic sneakers and apparel, gym membership discounts, free massages and more. We collected enough free prizes to give every employee at least one. And I am not talking about those insurance company giveaways like chip clips and toothbrushes, but we had those too.

Committee members cooked the food, which included healthy fall soups, a ton of vegetable lasagna, baked chicken curry egg rolls, roast turkey and cheese sandwiches and a few other items. The fall theme decorations met you at the door of the facility and continued throughout--a "welcome to wellness" banner, bales of hay, fall flowers, pumpkins and other squash sitting on fall colored blankets.
Continue Reading...