Did You Pay Your Utility Bills?
December 21, 2011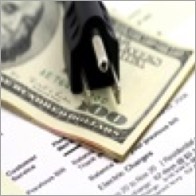 On average, utility bills represent 7% of total household costs. However, the lower your pay, the greater the share of your income you will pay for these services. Although most households have seen their utility bills rise, the hardest hit by these increases are low paid workers and the elderly.
Not paying your utility bills is not an option as it can cause a loss of services. Also, if your electric or gas service provider sends your overdue account to collection, this can lower your credit rating. If you have difficulty paying utility bills, do not wait too long before asking for help.
Review your statements for accuracy, comparing them to previous months and seasons
Contact the utility service provider if you anticipate or experience a sudden financial hardship to negotiate a payment plan
Ask the provider to waive late charges, interest and other fees
Contact your state and local government and community groups in your area that offer financial assistance in paying utility bills (see Resources)
Use your savings to pay off utility debt
Set up a budget billing or equal payment plan which allows you to make equal monthly payments throughout the yearResources (utility service providers, legal and community groups, charities):

Low Income Home Energy Assistance Programs (LIHEAP) by state:
http://www.acf.hhs.gov/programs/ocs/liheap/grantees/states.html
American Red Cross:
http://www.redcross.org
Salvation Army:
http://www.salvationarmyusa.org/usn/www_usn_2.nsf
United Way:
http://liveunited.org/our-work/income
State Public Utility Commission contacts by state:
http://transition.fcc.gov/wcb/iatd/state_puc.html